Welcome to the Lake Tana Biosphere Reserve
Come and discover the fertile shores of Lake Tana, Ethiopia's largest lake, the source of the Blue Nile and one of the natural jewels of East Africa. Remote islands hide ancient Christian monasteries, local fishermen row their traditional papyrus boats past bathing hippos and unique birds fly overhead and hunt for fish in the shallows. Be inspired by the Lake Tana Biosphere Reserve, discover its striking scenery, wildlife and traditions, and join in an experience you will never forget. Visit this one-of-a-kind natural paradise and experience Ethiopia's rich cultural heritage first-hand.
For first ideas about the region, its biodiversity and tourist attractions – visit us on facebook: Lake Tana Biosphere Reserve
For more information about the new "Water for Life – Partnership for a sustainable future of the Lake Tana Watershed" (2019-2022), visit: Water for Life Webpage – NABU beyond borders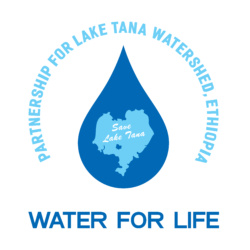 Facebook posts should be seen here.
Yes, I want this site to display content from Facebook and I can revoke it at any time.
Allow Facebook Feed
More in the privacy policy.