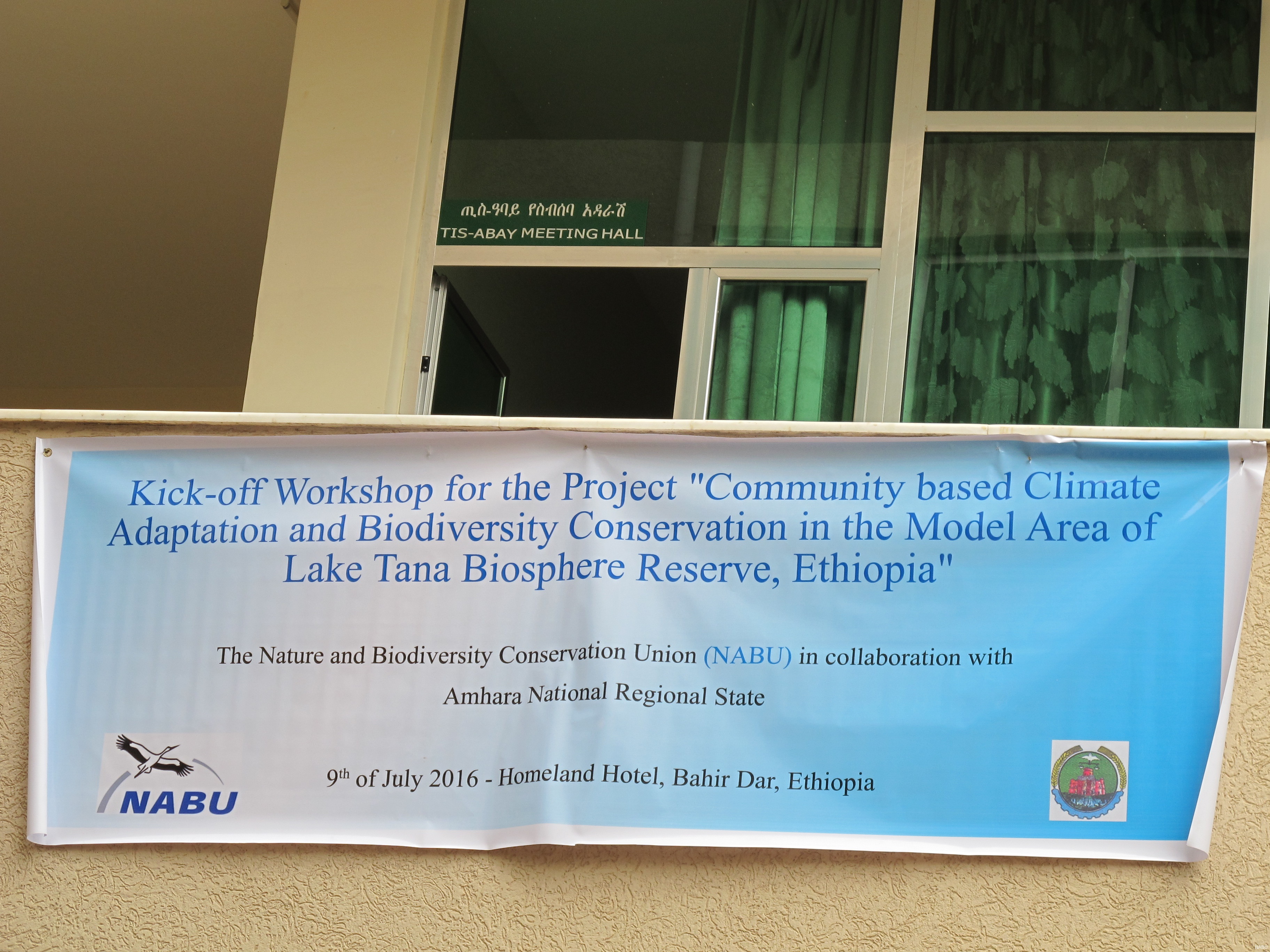 December 14, 2016 11:55 am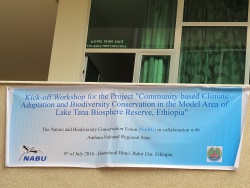 On July, 9th Bahir Dar saw the official kick-off workshop of the new NABU Lake Tana project, titled:
Community-based Climate Adaptation and Biodiversity Protection in the model area of Lake Tana Biosphere Reserve in Ethiopia 
Together with 83 participants, the results from the first project – and the activities of the next project were discussed and analyzed. The aim of the new project is to strengthen the young Biosphere Reserve, its administration and to create even more awareness for the need for nature conservation and climate change adaptation.
In the name of the whole NABU team we would like to express our gratitude to all contributors and are looking forward to a great project and cooperation.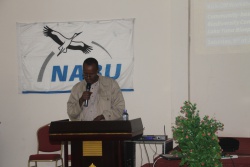 Tags: Bahir Dar, kick-off, Lake Tana Biosphere Reserve, LTBR, NABU, project


Categorised in: Uncategorised

This post was written by ronja